"The Beauty and the Brokenness" Exhibit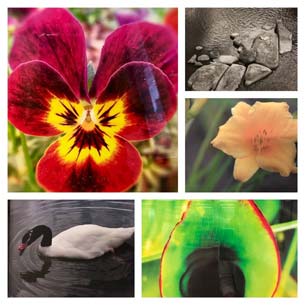 "The Beauty and the Brokenness," an exhibit on display in the School of Medicine Library, is a photographic journey through the stages of Post-Traumatic Stress Disorder (PTSD).  Taken through the camera lenses of local military Veterans, the photographs walk the observer from the initial chaos and dysfunction (the brokenness), through the period of treatment, and ultimately towards healing and adaptability (the beauty).
The exhibit was developed by Elizabeth Codega, Cognitive Processing Therapy Trainer and Trauma Recovery Program Coordinator at the WJB Dorn VA Medical Center.  It will be displayed on the second floor of the SOM Library from November 5th through December 14th, 2018.
As a complement to this exhibit, the library created a Subject Guide on PTSD, which is available in "Subject Guides" on the Library's home page.
For more information, contact Laura Kane at laura.kane@uscmed.sc.edu.